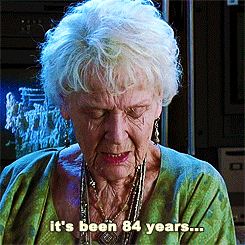 Women's basketball returns to action at the KFC Yum! Center on Sunday after the eternity of a bye week. Head coach Jeff Walz was happy to get a bit of rest for his team along with an opportunity to review and reset. But the consensus from the players seems to be, "Let it ride."
Sam Fuehring talked about her appreciation for the week off, but also the disruption of a Sunday/Thursday rhythm that's seen the Cardinals rip off nine straight wins since that January night in South Bend. Louisville now stands at 25-1 overall and at the top of the ACC with a 10-1 conference record. Yet the 20th-ranked Hurricanes lurk not far behind, sporting a 21-5 overall and 9-2 conference record that places them third in the ACC just behind Notre Dame.
Miami is also coming off a long week of rest after handling Pitt 65-51. But the game the Thursday prior was the more notable for the Hurricanes as they took down Notre Dame in a 72-65 upset. So how can the Cardinals handle the 'Canes? Let's break it down.
Paint It Red
Miami averages 74.9 points per game. 30 of those points come from ACC Player of the Week Beatrice Mompremier and her counterpart Emese Hof. Redshirt junior forward Mompremier (6'4″) is averaging a double-double with 16.9 PPG and 11.8 rebounds with a fifth-best in the nation 19 double-doubles on the season. Senior forward/center Hof (6'3″) is not far behind with 13.9 PPG and 8.7 rebounds. Hof's 60.7% shooting from the field leads the ACC while Mompremier's 55.0% shines nearly as bright. Accuracy is a little bit more easy when you're typically no more than 10 feet from the basket.
The 'Canes tout the third-best rebounding average in the ACC at 43.2 per game with a +8.3 margin, while the Cards' average of 36.9 looks relatively lackluster. But Louisville's rebounding average has been on the rise, having risen from 36.7 to 37.7 over the past nine games. Over those past nine games alone the Cardinals have averaged 39.3 rebounds per game. And while no individual's total is over seven per game, the Cardinals tend to rebound by committee far more than a Miami team who relies almost exclusively on their height in the post to manage the glass.
Fuehring, Dunham, and Shook will no doubt have their work cut out for them, but if the Cardinals can work the ball down low and go to the basket aggressively they should be able to draw contact and disrupt the Hurricanes' game plan. Conversely they'll have to avoid the same on the defensive end by limiting passing opportunities and maintaining good defensive angles. With the added backup of guards who aren't afraid to get into the mix, Louisville does have a slight advantage. In Friday's presser Jeff Walz talked a bit about his team's ability to rotate through the 3-4-5 and handle mismatches defensively. The quickness and tenacity of players like Arica Carter will be especially helpful when it comes to disrupting Miami's interior game and grabbing rebounds.
Guards! Guards!
Both Louisville and Miami are about as traditional as you can be in terms of structure. Power down low, set the pick, free the guard, pop a three. The key difference is Miami's lack of depth. Where forwards Hof and Mompremier provide a good chunk of the 'Canes' offense, they are matched by a trio of guards in the persons of Mykea Gray, Laura Cornelius, and Kelsey Marshall. But that's about it. Sophomore Endia Banks has recently replaced Marshall in the starting rotation but hasn't contributed significantly to the offense, whereas Marshall continues to be a threat off the bench.
Gray, Cornelius, and Marshall combine to average 30 points a game, with an average of 15 of that point total coming from beyond the three-point line. Cornelius' 4.2 assists per game is third-best in the ACC, and is a major factor in the Hurricanes' ability to get the ball into the post for Hof and Mompremier. The Miami forwards rarely (three times all season) tread beyond the arc but will set the screens for pick and pops all day.
Speed and agility will be needed to win the day, but Louisville has plenty of extra gas in the tank. Dana Evans especially, but also Mykasa Robinson and of course Kylee Shook are reliable contributors off the bench. Wear down the Miami guards, and they'll tend to turn the ball over and provide opportunities for easy points in transition. And it probably doesn't need to be said, but Durr, Carter, and Evans don't seem to have any problems putting on perimeter shooting displays of their own.
Quick Notes
Asia Durr is now in the Wooden Late Season Top 20, Ann Meyers Drysdale Award Top 10, and is also a Senior CLASS Award Finalist
Durr's 21.1 PPG is second in the ACC and twelfth in the nation
Over the past nine games, Louisville has held opponents to an average 50.4 points per game, 32.5% from the floor and 26.3% from three-point range
Game Notes
Likely Starters:
Miami – 1 Laura Cornelius (R-Jr. F), #3 Endia Banks (So. G), #5 Mykea Gray (So. G), #21 Emese Hof (Sr. F/C), #32 Beatrice Mompremier (R-Jr. F)
Louisville – Durr, Carter, Jones, Fuehring, Dunham
Sunday's game is the annual Play4Kay Pink Game. Coaches Jeff Walz and Sam Purcell both have custom shoes that will be auctioned for charity.
Date: Sunday, Feb. 17
Time: 3:00 PM EST
Site: KFC Yum! Center – Louisville, KY
Radio: WKRD-790 / Video: ESPN2
The following two tabs change content below.
Occasional podcast producer, occasional videographer, talentless hanger-on.
Latest posts by Tom Farmer (see all)
TCZ Comments
comments